For Quality, Count on MBS fabrication, Inc.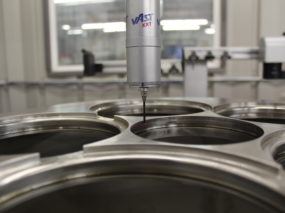 For over 15 years, MBS fabrication, Inc. has been creating precise, quality work for customers large and small. Our dedication to craftmanship and timeliness has earned us a reputation as a shop you can rely on.
Our skilled team has over 100 years of combined experience working with industry standard CNC machining, welding, and sheet metal fabrication. Our quality assurance personnel inspect each part in order  to guarantee our  customer's expectations and requirements are met.
ISO 9001:2008 & Other Certifications
We're justifiably proud of our industry certifications. We're ISO 9001:2008 certified and AS9100 Certified. You can rely on MBS fabrication, Inc. for quality work that conforms to the highest standards.
View Our Compliance Documentation