Date posted: May 13, 2015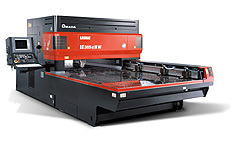 Now that our newest addition to the building is complete, we have added a brand new Laser System.
The Pulsar NT is designed for the high-volume, short-run production of sheet metal parts. Featuring quick setup, easy material loading, reliable high-speed processing, and the automated unloading of multiple, press-brake ready parts.